Hey, look! The Bisexual Resource Center gave me an award!
This year, after receiving an award from GLAD, I was honored and humbled to receive another award, this time from the Bisexual Resource Center, also for my work on the transgender civil rights law in Rhode Island. Here's a picture of the beautiful award:
---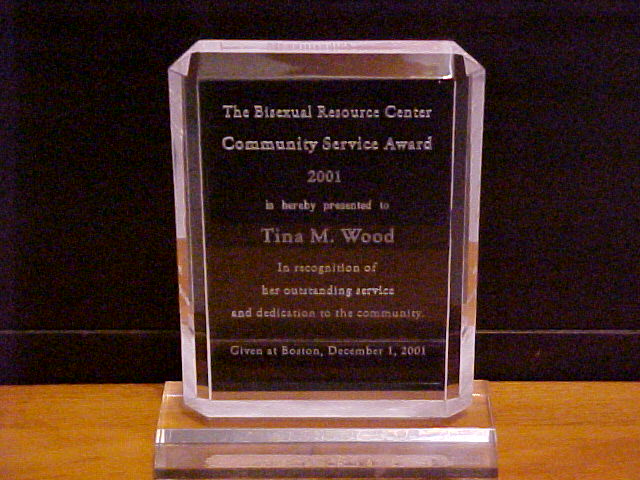 ---
In case you can't read it, the text says:

The Bisexual Resource Center
Community Service Award
2001
is hereby presented to
Tina M. Wood
In recognition of
her outstanding service
and dedication to the community.
Given at Boston, December 1, 2001

---
For More Information
The Bisexual Resource Center: They provide information and resources to people around the world and could use your financial support. Please visit their website.

---
---